Our focus
Main features of Jack Ross Chartered Accountants
Tax
Our expertise will help you minimise your tax bill.
Accounting
We know that decent accountancy support with a professional service is the minimum you should expect.
Audit
We offer our clients a high quality audit service which they find extremely good value.
Making Tax Digital
We are currently in beta testing and shall update you further as and when we know more.
Opt in to receive our newsletters
From time to time, we send out important information about our work, business and money matters. We don't want you to miss out on any of our essential updates. Complete our simple form below to sign up to receive our newsletters.
About US
By leaving us to deal with your accounting you can concentrate on running your business.
Here at Jack Ross Chartered Accountants we understand that when it boils down to it business is all about the numbers. Whether you make world-beating technology or you're a professional in the city, the numbers are the thing that help make sense of it all. Orders, sales, balance sheets, cashflow and, of course, the Holy Grail: profit. Jack Ross Chartered Accountants recognise the simple fact that numbers make the business world go round. And, as you would expect, our experienced chartered accountants cover every aspect of the numbers game, from accounting support through to succession planning and pension advice. You name it we've got it covered. But that's not all. Here at Jack Ross we make it our business to try to make sure Your Numbers get better and better. We plan, advise and help you improve your operation so that you can set and achieve profit target. So with Jack Ross Chartered Accountants by your side you can bank on The Numbers adding up.
Personal Tax

No-one likes paying tax, least of all accountants. Our expertise will help you minimise your tax bill.

Accounting support

We recognise that each company is different, we tailor our accounting support to suit your business needs.

cloud accounting

Not only are we Chartered Accountants but are Cloud Accounting specialists, being one of the first firms in the UK to embrace Cloud Accounting.

Audit

We have years of experience as Registered Auditors. We offer our clients a high quality audit service.
YOUR TEAM
Meet the Partners here at Jack Ross Chartered Accountants
Umar Memon
Managing Partner BSc FCA
Umar is a chartered accountant with over twenty years' experience ranging from new start-ups to international trading companies.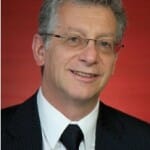 Peter Black
Senior Partner FCA
Peter joined Jack Ross after qualifying as a Chartered Accountant over thirty years ago. His expertise includes the provision of audit and accounting services, and he specialises in business valuation work associated with divorce and shareholder disputes.
Tor Stringfellow
Audit Partner MSci ACA
Tor joined Jack Ross in May 2013 having previously worked as an Audit Manager for RSM Tenon where he spent five years working out of their offices in Bolton and Rochdale. He was appointed Audit Partner here at Jack Ross in April 2016,
Wendy Ainsworth
Practice Manager
Wendy has worked at Jack Ross for over thirty years. She has done almost all of the roles we have here at Jack Ross, from accounts, VAT, typing and administration.
Testimonials
Hear what our clients have to say about us and how we have helped them grow
LATEST NEWS
Keep updated with the latest news
Avoiding waste, maximising profit Accountants, as a breed, are fans of efficiency. We tend to appreciate optimised systems and abhor waste, whether it's time, effort or resources being frittered away. The concept of efficiency as we know it today is a product of the industrial revolution. That's when engineers and manufacturers became obsessed with squeezing[…]
Outstanding invoices compromise your business's cashflow When you supply goods and services, you expect to be paid, and promptly, but Britain has a deeply embedded culture of late payments. Indeed, for some businesses, delaying payment is an essential part of the business model. Outstanding payments are problematic for various reasons. First, there's the basic problem[…]
Previous
Next
Get in touch
If you have any queries please do get in touch and a member of our team will contact you as soon as possible.