As February has passed, we have had another busy month. As always our staff have been voting once again for the employee of the month.
It was a tough one this month and we had a lot of variation in the nominations. This just shows how diverse the work that we do is. Each person plays a key role in contributing to the workload.
Our February Employee of the month is… Wendy Ainsworth!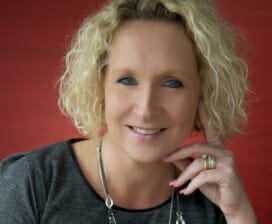 Wendy always works hard and gives 100% to every task she takes on. The past few months Wendy has taken on a new role in job management. She has done an amazing job throughout February, and this has helped for the smooth running of the office.
Wendy is always there to offer a helping hand. She will always take time out of her day to answer any questions you may have. She is a great team player and will assist with any tasks you may need further guidance on.
In addition to this Wendy always goes above and beyond for both clients and colleagues alike. She is an excellent role model for all of us here at Jack Ross. Wendy is dedicated to her work and committed to providing quality service to our clients. She always brings an upbeat and positive attitude to the office. Despite having a busy February herself, she is always happy to help other people and does so with a smile.
Wendy is one of the many amazing members of staff here at Jack Ross. If you would like to get in touch with us about any of our accountancy services, please do not hesitate to leave your details in the form below.